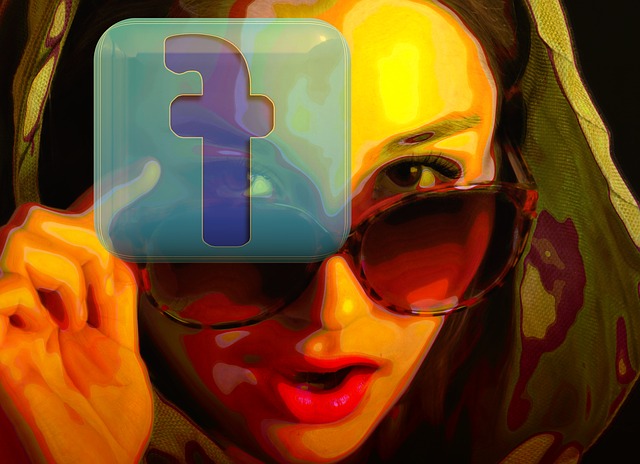 Don't Stress Over Negative Reviews
The online environment, despite its many perks, can be a very hostile one. With a large portion of business turning to social media as a means of gaining recognition, it's important to understand that gold isn't always at the end of every tunnel. Negative reviews and harsh comments are something that many businesses have to deal with and in the online world, such undesirables have the ability to tarnish a company's reputation due to the fact that they're posted for the world to see.
Learning how to handle negativity is therefore essential in regards to keeping a business looking appealing in the spotlight. Learn the 7 tips how to make sure that regardless of the negative reviews, your company is on the 'up and up' rather than the 'down and under':
1. Address the Issue
A disgruntled customer is one who needs to be pacified. Rather than having this customer rant on to everyone who replies to the comment about the areas of your business he/she finds unfavorable, step in and show the 'audience' that you care. Taking a stance early on will prove to those who view the comments that you're interested in bettering your business wherever possible and that you take negative feedback seriously.
2. Move the issue away from the comment section
If fire can be extinguished without too many parties getting involved then things will be a lot easier for you. Leave a comment to show that you addressed the poster's comment and offer to chat in a more personal environment whether via direct message or via telephone. This will prevent a stream of negativity from being displayed on your social media profile.
3. Don't be afraid to ask for positive reviews
Disgruntled customers will always look for an outlet for their feelings. In order to combat this, you're going to need some positivity. There's no doubt that your brand has customers who are wholly satisfied with the product or service you have to offer. However, quite often, they'll tell their friends and family about their satisfaction but never think of turning to social media.
Acting as a bit of a reminder that your company would appreciate their feedback is definitely a way to get the ball rolling. It's not that they don't like leaving comments, it's just that they never thought of doing so and thus, you've got to put the thought in their head.
This can be done via email or whatever means you use to correspond with your clients. For products, attaching a note or sticker on the box that says, 'don't forget to like us on Facebook', or 'leave us a comment on Facebook' can work wonders at getting you positive reviews.
How To Deal With Negative Reviews – via Marieforleo
4. Satisfaction noted
Having handled the issue with a customer who posted a negative review, ask this person to leave a comment sharing with customers that the issue has been solved. This will show others who read the comment that you're the kind of company that takes the time out to listen and to resolve issues with your customers.
5. Strategize and specialize
With social network users equally close to 1.4 billion, the way you're viewed on social media networks matter greatly. Because of this, it's imperative that work goes into how negative posts are handled. You want to ensure that things are taken care of in a timely fashion- especially where the most pressing reviews (the ones that have gained a lot of attention) are concerned. However, each member of your team can't be responsible for keeping an eye on your social media profiles and thus, you'll want to allocate this job to a specific party or parties depending on the amount of posts you see on a regular basis.
Once the necessary party picks up on a wind of negativity, he/she needs to know what to do with the information (who to pass it on to) and how the situation should be handled. This is where specializing comes into play. If the product or service you provide is complex or there are different departments handling different aspects, then a system needs to be put in place that allows for ease with relaying information.
6. Look for any red flags before they become an actual problem
Nipping a problem in the bud is definitely a strategy you'll want to take. This will require you to stay on top of feedback you receive via email or a complaint you receive on the telephone. The key here is to always remain polite, and show the customer that you're doing all you can to rectify the situation. Acting fast and picking up on warning signs can prevent one unhappy customer from ruining your image to not just 2 or 3 of his family members, but to millions of potential customers.
7. The worse type of negativity- fake negativity
There's no reaching out to a fake reviewer and trying to remedy the situation because their intent was to hurt and to harm. Negative reviews come from people who simply find it funny, others who believe your business takes away traffic from their own and those who hold a grudge. Fortunately, on some social media platforms, a simple delete will do the trick. However, on a site like Yelp, there's no taking the review down yourself. In such a case, you'll want to get in touch with the website ASAP and have them handle the fake review.
Points to Remember
A negative review isn't the end of you or your business. Breathe and don't lose too much sleep worrying over a negative post.
Don't get mad. By arguing with an unhappy customer, you're just adding fuel to the fire. Listen, show understanding, and do all you can to not lash out.
Follow up. Prove that you're on the customer's side by replying to emails and keeping them informed of the progress you're making.
Show appreciation. Make disgruntled customers like you again by sending handwritten notes, gift cards or discounts their way. Of course, you'll want to do this once the issue is resolved so that it's not seen as a bribe.
The Wrong Way To Handle Negative Reviews – From The Web
Mashable.com published an article showing the fallout of a poorly handled negative review and the consequences a small business faced due to their response.
"Union Street Guest House went viral for all the wrong reasons," Chris Wagoner, the owner of the hotel called out for charging guests $500 for bad online reviews, wrote Tuesday.
Wagoner's lengthy apology is a response to the public outrage sparked by the policy listed on the hotel's website, which included the charge as part of an agreement for booking the venue for weddings and events. Read more about this viral negative review…
To Learn more about social media marketing strategies call 289.474.5447 or 866-906-6911. Remember Be Social!
Related posts