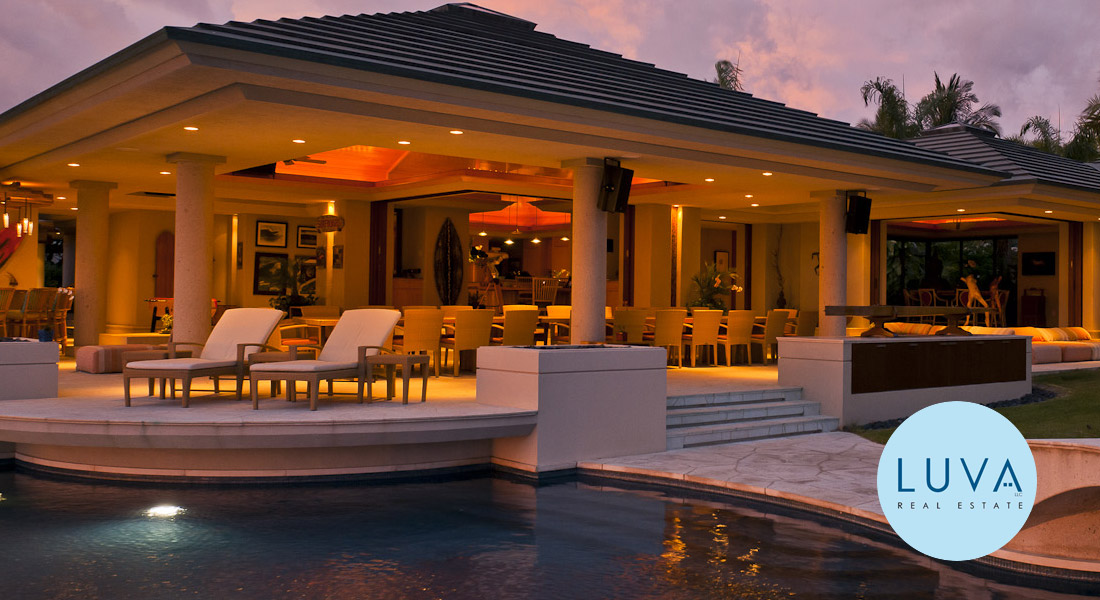 LUVA Real Estate
LUVA Real Estate took advantage of our free evaluation. They had spent a lot of time researching and finding a web company 18 months earlier and they were not getting any business. They could not be found anywhere in the search engines and they had limited social exposure.
They were a little hesitant at first to change anything. Once they understood the issues and they were quantifiable then they made a decision to work with Flat World Network.
Our team completely transformed their website into a world-class real estate website. Their online marketing has improved beyond our expectations. Based on the white hat techniques we provided not only is their website ranking for keywords we optimized but for countless others. The company went from no ranking at all to over 50 keywords a few months.
LUVA also subscribes to our peace of mind maintenance plan.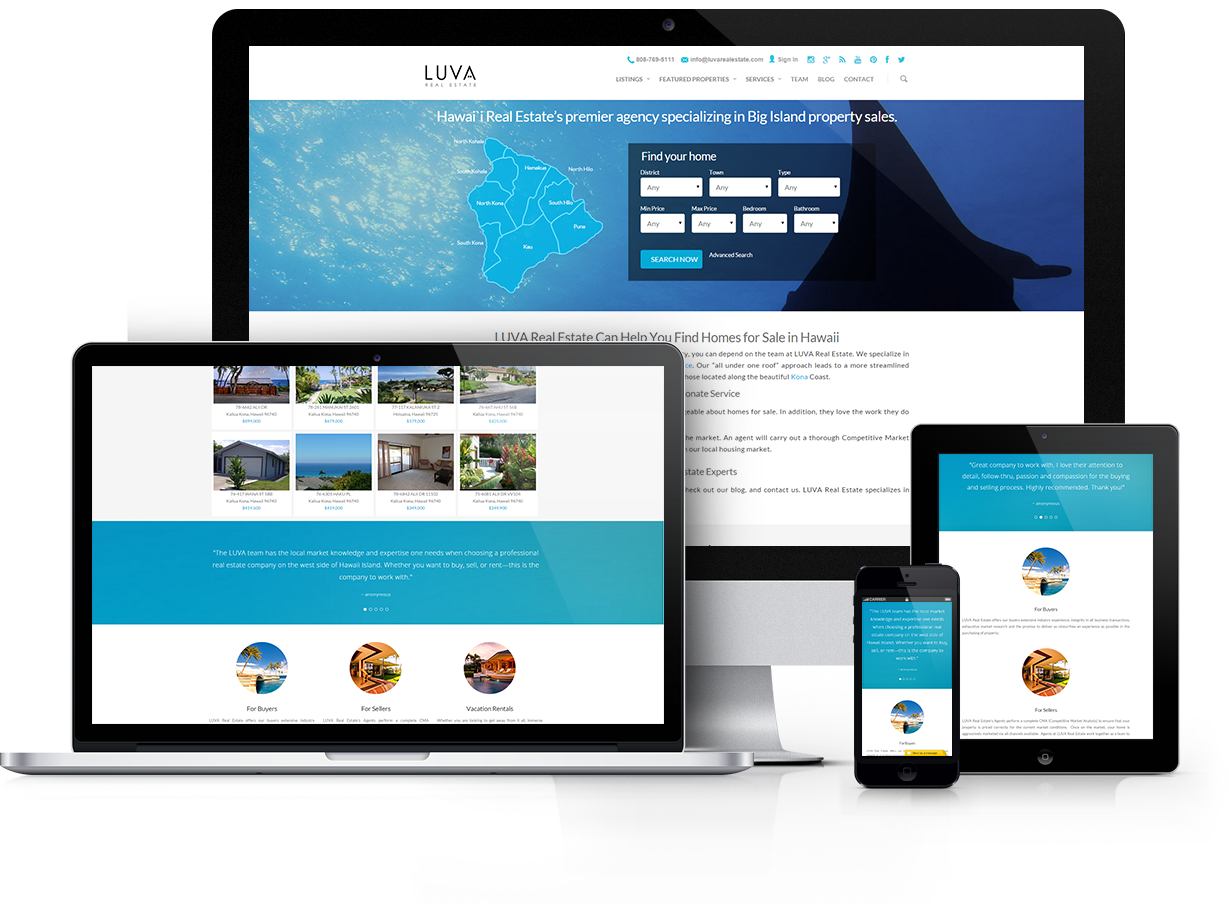 Some words about this project and LUVA Real Estate
One of the most competitive markets in the world is real estate in Hawaii. LUVA was the best, but they needed a way to show the world they were the best. A marriage of simplicity and functionality made this project work. The feedback they have gotten from colleagues and competitors has been fantastic! Hopefully other projects with them are in the near future.
Graphic design

Development

SEO & Consulting
Testimonial from client
We recently hired Flat World Network to build a highly customized website for our Real Estate Brokerage located in Kailua Kona, Hawaii. We are very demanding in our standards for both functionality and design. I am extremely impressed by the professionalism and attention to detail that was shown throughout the entire process. The team worked tirelessly to ensure that all of our questions were answered and all of our needs were met. I would not hesitate to recommend the team to anyone needing web design services across any industry.
vacation rentals


Brian Collins partner luva vacation rentals