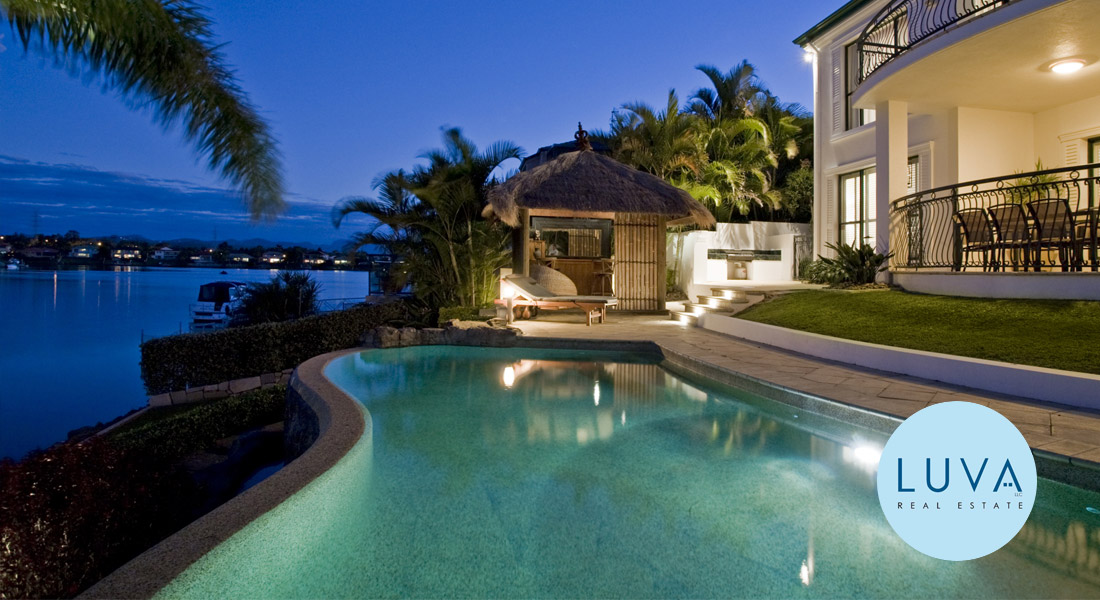 LUVA Vacation Rentals
LUVA Vacation Rentals is located in Kailua Kona, Hawaii. When they reached out to us they had an online identity crisis. The company provided accommodation from $200/night up to $10,000/night. They were using a template and had kettle web exposure. They understood that they were sending a mixed message. Flat World Network listened to the owners regarding the history of the company, who they are and where they want to go in the future.
It didn't take long to figure out a way to be able to market to the average person looking for a vacation rental to the Fortune 500 executive looking for a luxury getaway. We brought in our design team and programmers to develop a website to grad the visitors attention as soon as they landed on the page. The trick was to find the right property in the right area of Hawaii as quick as possible.
Our biggest obstacle was to create a custom interface between LUVA's site and a 3rd party platform. According to the 3rd party, we provided the nicest interface they have ever seen. The final result speaks for itself.LUVA also utilized or design services to create a series of HTML emails, SEO & SMM services.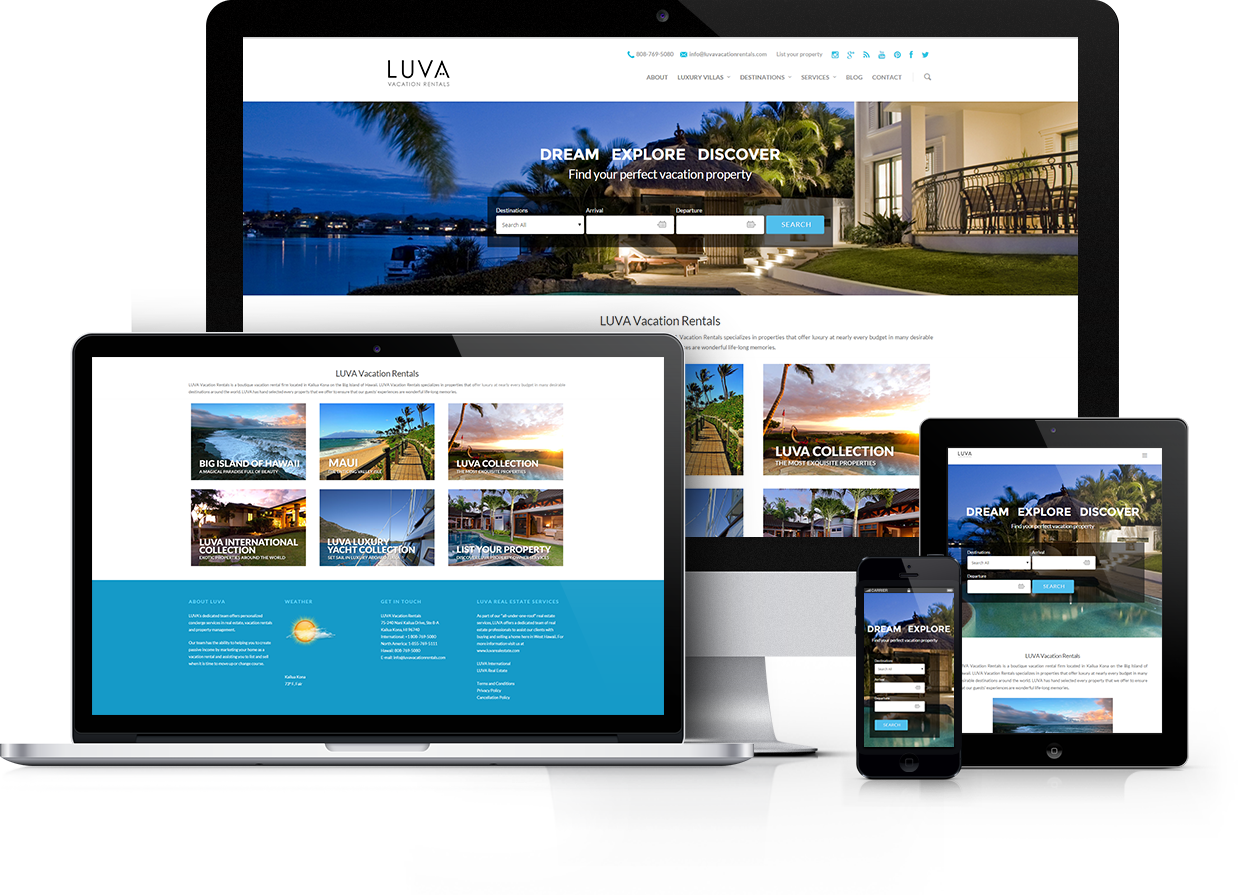 Some words about this project and LUVA company
LUVA Vacation Rentals was an interesting company to work for. For one thing, the unbelieveable properties that we could only dream of (rated at $10,000/night) were among the ones sold on their website! Needless to say, there were quite a few suggestions that we needed a 2 week "market research" trip to explore the nature of these properties.
LUVA is a great company and we hope to continue working with them through the upcoming years.
Graphic design

Development

SEO & Consulting
Testimonial from client
Our Vacation Rental company LUVA Vacation Rentals located in Kailua Kona, Hawaii utilized the services of the Flat World Network. We had a very complicated website and software calendar integration custom built by the team. I am very impressed by the level of detail, the timeliness of communications and the professionalism of the team. The end result exceeded our very demanding expectations and the final product is truly a work of art. I would not hesitate recommending Flat World Network to anyone looking to set themselves apart from the competition.
vacation rentals


Brian Collins partner luva vacation rentals