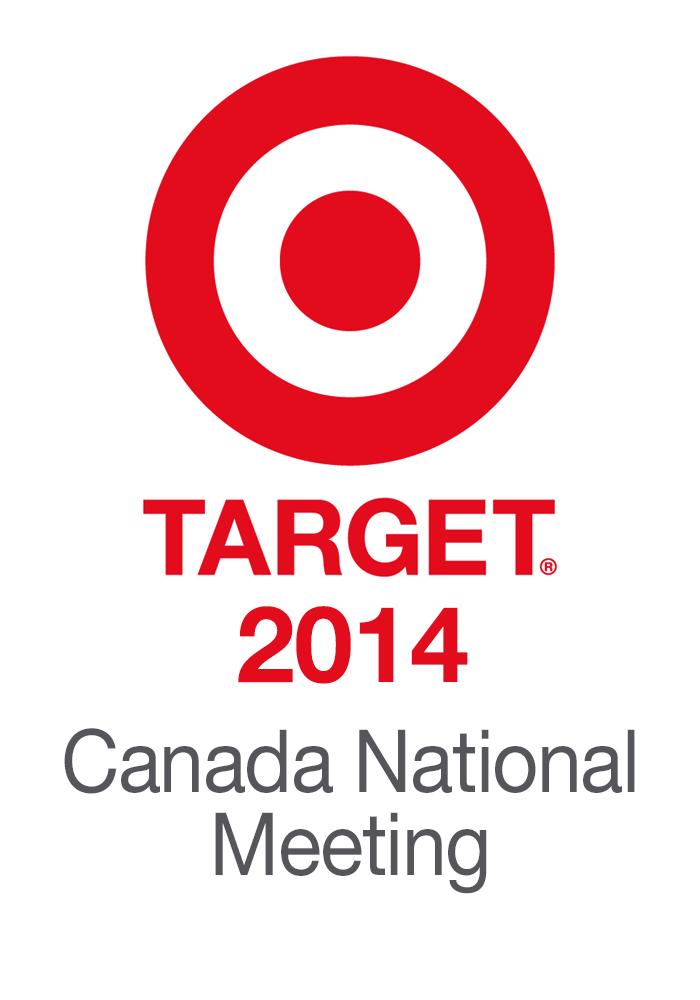 Target Canada's National Meeting
Sites are not always outward facing, but they still require the same level of attention to detail as any other. Part of the branding and internal loyalty and corporate pride comes from the professionalism displayed in the internal operations of a company.
We work for many corporations building out their visions internally for their events, meetings and general intra-nets.
We had a lot of fun working with the great Target Canada team.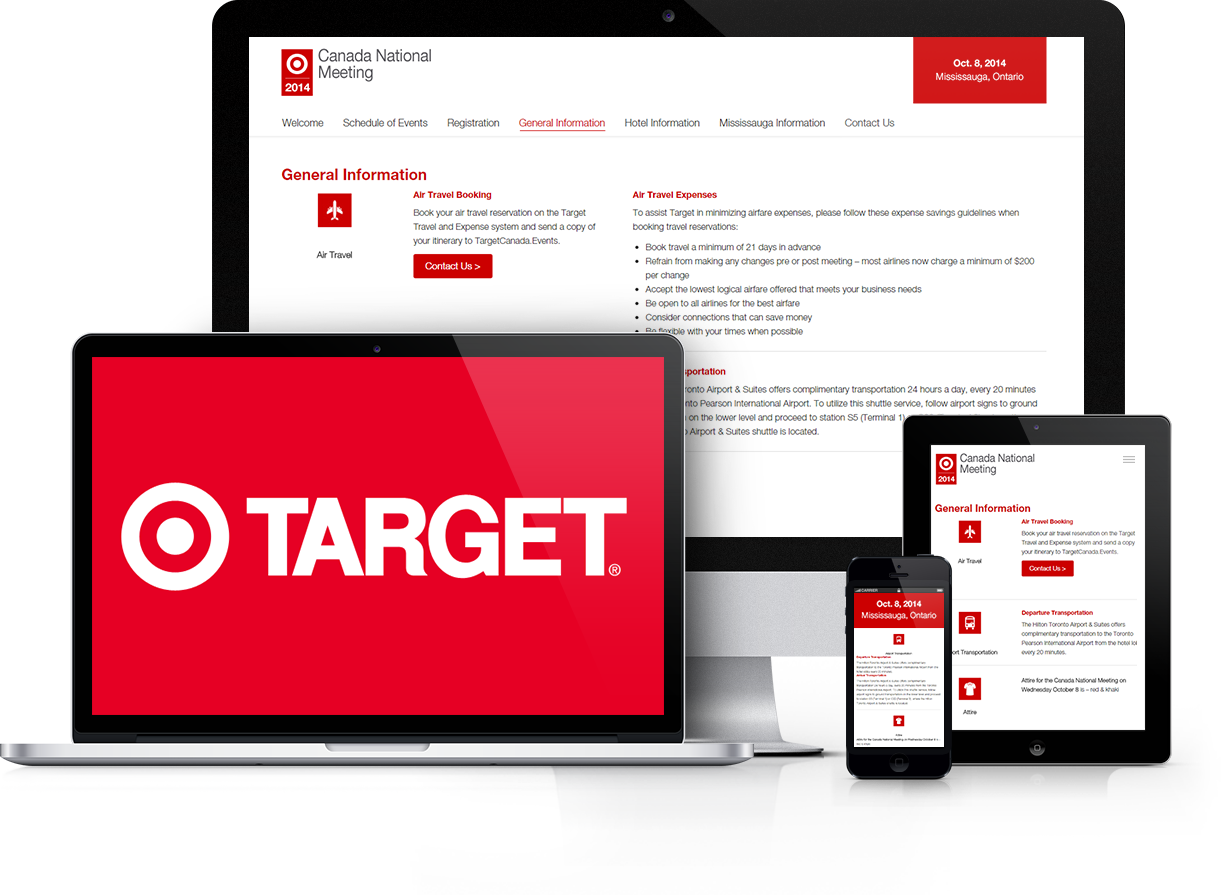 Some words about this project and Target Canada
We had the opportunity to create the site and data tracking capabilities for a country-wide meeting at Target Canada. This site also was required to collect registration information (for both local and travelling attendees), transportation requirements, hotel accommodations, agenda selections, and more. Like most companies they have a large manual of style which outlines what you can and cannot do creatively. The challenge is to create something fresh and new, while staying within the corporate branding requirements. This was somewhat relaxed because of the internal-only nature of the site, but it did require a certain measure of professionalism so that people would feel the corporate presence. A job well done, working with lots of wonderful people!
Graphic design

Development

SEO & Consulting