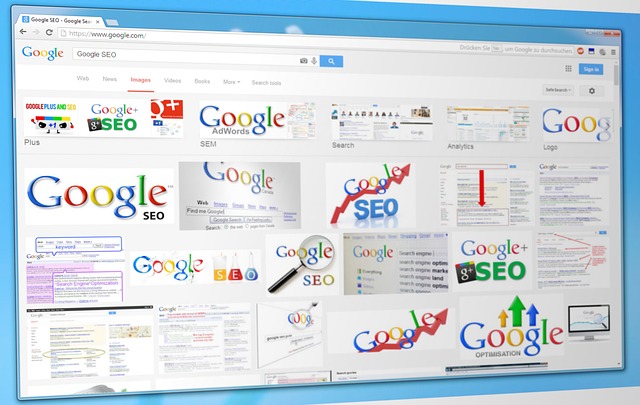 Search Engine Optimization Levels The Playing Field
The term SEO or search engine optimization was coined in the 1990s when webmasters realized they could tailor their websites to better suit their audiences. Using specific words and phrases, websites were made easier to find by audiences using search engines to find relevant and engaging web content. So, what's changed in the last two decades?
Over the past 20 years, the concept of SEO has undergone a stark transformation, changing and maturing as more businesses and brands realized the benefits of drawing in the broadest online audiences. Underhand tactics were employed to direct individuals to websites – rather than attracting consumers through relevant, engaging copy: keywords were increasingly stuffed into copy, making it illegible and contributing to poor user experiences, and key phrases would be repeated over and over to lure in the search engines.
In recent years, use of 'black hat' or underhanded site optimization techniques has been restricted by search engines to ensure that webmasters produce relevant, quality web copy for audiences searching for specific terms. Overuse of keywords or covert attempts to increase visibility have meant that offending websites can now be penalized, changing the landscape for SEO on a global level. Despite the restrictions, many brands and businesses are adapting and harnessing the benefits of these changes by producing their best content yet.
SEO for startups in under 10 minutes – Video
6 ways your brand can capitalize and reach its full potential using white hat search engine optimization techniques:
1. Quality (not quantity)
Years ago, the number of keywords used in web copy was integral to garnering the highest search engine ranking results. Now, search engines have realized that an inordinate number of keywords lowers the quality of web copy and leads to adverse consequences like high bounce rates and reduced engagement levels.
It's still beneficial to use relevant keywords but there is more of a focus on the quality of copy nowadays – key phrases can be varied to reduce repetition and draw in broader audiences searching for similar terms. Key words or phrases should feature in headings and subheadings when possible, as well as in the URL text and in the body of the copy of your webpages where relevant.
2. Readability
Web copy should be easy to read and websites prioritizing user experience in terms of a clear and orderly layout will usually rank better than alternatives that are difficult to navigate or engage with. For the best results in terms of search engine optimization ranking, web content should be broken up for easy reading, rather than laid out in reams of text or with navigation options difficult to work out.
Headings and sub-headings should be used to tell readers what each section is about, engaging the audience immediately, and text should be split into chunks. Images work best to pique interest, so breaking up long pieces of text with relevant pictures can help keep readers engaged.
3. Share-ability
The advent of social media means people now have more opportunity than ever before to share meaningful web content with their peers; in fact, studies have shown that the sole goal for more than 60 per cent of people who use social media is to share things of interest.
Giving some thought to making your copy or content shareable can help establish deeper connections with readers while also garnering extra brand exposure and upping the potential for new business. Sharing on social media sites via your brand's dedicated account is a great way to get your content to go viral, while placing social media icons on your webpages, along with the option to share, can help boost exposure levels.
4. Credibility
Backlinks or links to your website from other sites have become increasingly important in terms of search engine optimization. Years ago, it was possible to pay for websites to link to your own online presence but search engines discovered that many firms were paying for links from other sites, rather than achieving them organically.
What's more, some of these sites were completely unrelated to the industry pages they were linking to – this underhand method of earning backlinks is now frowned upon while sites earning backlinks organically are seen to have more credibility, boosting their ranking position in search. The more content you produce and share online in different places, the more chance there is of having others share it, or link back to your site.
5. Modernity
Keeping your website fresh and modern through regular updates is another way of enhancing your brand's SEO – search engines can figure out how often a website is maintained, and this plays a part in rankings. Regular updates – be it to the site itself or to areas like the blog – lets search engines know that your business is still up and running and that someone is taking the time to maintain it.
Additionally, if the website looks old and outdated, it can be off-putting to audiences, so it's in your interests to keep it fresh. Posting on your blog regularly can improve your rankings in search while also ensuring you're putting relevant content out there to draw in your target audience.
6. Crawlability
Search engines use robots to crawl through websites and figure out what each portal is about and how well it performs, creating indexes. It's important that your webpages are connected and that they can be read by the search engine spiders if you want to show up in the rankings at all, and also to ensure the website is easy to navigate and process if you want to appear high up in search results.
To avoid being featured lower down in rankings, don't duplicate web copy – make each page unique. Too many links – either internal or external – can reduce the site's quality, while pages only loosely connected to the root directory have less chance of being crawled and indexed than pages that are directly connected. It's also possible to designate some pages for robots to avoid crawling – these can include log-in pages or areas of the site you want to keep private.
The biggest obstacle most businesses have to overcome is patience. There is no fast or magical way to rank on page one. The right steps have to be taken and the rules have to be followed. For more information call NetEvents Inc. at 289-474-5447 or toll-free at 866-906-6911. Remember Be Social!
Related posts