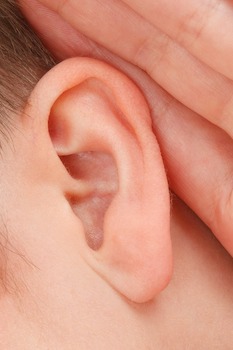 Do You Instantly Stress Out When You Hear Social Media?
Almost 2 billion people use social media, making it an attractive prospect for businesses wanting to influence audiences or sell their services. While the social media market may be ripe with potential, making your voice heard among millions of others can be a challenge.
Unless you're lucky enough to create a marketing campaign that attains cult status by going viral, getting your message across to the people you want to target requires a little creativity and a lot of effort. Read our top 10 tips for standing out from the crowd using social media.
Keep it short and sweet
Social websites are great places for sharing updates and ideas, but platforms don't lend themselves well to long spiels of text; when posting on a social network, keep your updates short and sweet to engage audiences and pique their interest.
Avoid reams of text that are off-putting to the eye, sticking instead to shorter, snappier updates or text that's easy to read in bite-size chunks, like bullet points. You can always post an excerpt from your latest blog article or press release to draw interest and link to the full piece alongside the snippet.
Express your passion creatively
Most businesses are passionate about their industry but many fail to show it through creative, engaging means. To draw in audiences you need to stand out from the competition.
Employing creative tactics can help generate interest and excitement, creating a buzz around your brand. Try using interactive methods like hashtags and contests that encourage social engagement, or participation, or provide interesting, added-value updates such as tips, recipes, checklists and such.
Connect with influential people
Getting the attention of influential people within your industry can help you achieve your business goals, whether you want to raise awareness of your brand, improve conversions or increase traffic to your site.
To reach influencers in your field, look for common connections who might be able to introduce you, or make contact directly using a personal approach and memorable creative detail. Make sure your brand shines through and provide value in return – perhaps by mentioning some common ground or shared views – for the best chance of receiving a response.
Become an influencer
Following on from the last point, your brand can become influential within its industry and further afield through social media.
Posting or tweeting regularly might generate some interest but, to build your brand's reputation and raise awareness, spend time participating in discussions that are pertinent to your industry. Polite, informed conversations can help build your brand's reputation as an industry authority, generating interest at the same time.
Appeal to the ego
Studies have linked social media with the ego and it goes without saying that most people have a healthy interest in themselves. Bearing this in mind, one of the best ways to get your message heard on social platforms is to appeal to your audience's ego.
Think about how you can tailor your message to appeal to your audience's needs, desires and behaviour to generate interest and increase the potential for engagement. Address your followers in the first person to make your posts more personal and use audience profiling tools to make sure what you're sharing is relevant.
How Social Media Creates Stress – Video
Use tried and trusted techniques
Many brands have used social media to their advantage, so it makes sense to learn from their successes. There are all sorts of ways to get your message out there, so look at the most successful social media campaigns to find out which elements you can work into your own posts.
An air of mystery can be enticing in some situations, building interest and tension, while making references to popular culture icons can also boost appeal. Asking for audience input is a proven means of increasing engagement levels, while sponsoring a relevant event and providing regular updates can bring in new followers, for example.
Prioritize visuals
The majority of social media sites give the option of posting images and many can also feature video content, so capitalise on the fact that 65% of the population are visual learners by sharing your message through images.
Photos typically receive more than 50% more 'likes' on Facebook than text-only updates, so it makes sense to find or create images that are relevant to your brand and your message. Share photos with a few choice words, or work text on to the picture in a way that doesn't detract from the image.
Unify your approach
Sometimes people power can tip the balance in your favour, so ask people to share your posts to spread your message further. Colleagues, friends and other contacts can help you circulate your social media posts among their own circles, which in turn can increase your brand visibility.
Don't use one social media account in isolation – set up profiles across all of the main networks so you can share your message with a broader audience and use different formats to play to each network's specific features.
Make content shareable
A key element of getting your message across on social media is to make your content shareable. The most shareable posts often appeal to members' emotions or instincts, bringing a tear to the eye or having shock value, but this sort of content isn't always appropriate.
Funny or interesting posts, along with new ideas or concepts, can all garner interest and are also among the most shareable types of content on social media, while motivational quotes are always a winner. Remember to let search engines link to your social media pages to open up your content to the broadest audiences.
Include relevant links
Social media is useful for generating interest but don't let the momentum stop there. Provide relevant links alongside your posts to maintain the interest of your audience and boost lead conversions.
Driving traffic to your website, other social profiles or to your blog gives your audience more chance to engage with your brand, which can help you establish a following and even drive sales. Draw attention to sales, discounts, your latest blog post and other pertinent areas of your website to increase your chances of making meaningful conversions.
If you have any questions regarding social media or if you would like to build a simple and effective strategy call 289.474.5447 of toll-free at 866-906-6911. Remember Be Social!
Related posts